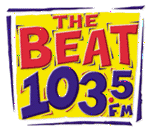 Upon completion of the Clear Channel/AMFM merger, many expected Clear Channel to launch a CHR/Pop outlet right away. After all, Chicago was one of the few markets remaining that lacked a full-signaled Top 40 outlet. Plus, in the early 90's, Clear Channel C.E.O. Randy Michaels was involved with WYTZ 94.7 FM ("Z-95", later "Hell 94-7", and after that, "Hot 94-7") — a station which was designed to dethrone CBS-owned CHR/Rhythmic outlet WBBM 96.3 FM "B-96". But Michaels' first attempt was a failure, and so it seemed logical to believe that he was ready to compete with B-96 again.
As months began to pass, with no format changes, rumors began heating up and they centered around either AC WLIT 93.9 FM or Rhythmic Oldies WUBT 103.5 FM being sacrificed in favor of CHR/Pop. WLIT, the market's heritage Mainstream AC, had lost its dominance as Bonneville's "Windy 100" (launched in November 1997) had found its niche in the market. WUBT, like many other Rhythmic Oldies outlets which AMFM launched between 1997 and 1999, peaked early and never really recovered.
Some felt that because Michaels may have had the extra motivation to compete with B-96, he would have decided to debut a CHR custom-tailored for Chicago, with live and local jocks during all crucial dayparts, with a unique name instead of the nationally branded "Kiss" moniker. But, such was not the case — on January 12, 2001, "103.5 the Beat" came to an end and "Kiss 103.5" was born.
Big City Radio, which owned suburban CHR/Pop "92 Kiss-FM", was hit with a Cease & Desist order by Clear Channel. Clear Channel owned the rights to the "Kiss" name. Instead of trying to fight, Big City moved 92 Kiss-FM in a new direction, just two weeks after the launch of Kiss 103.5…see the 92.7 page for more details.