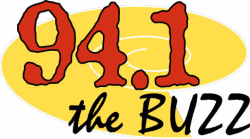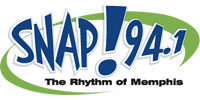 This one is very much an example of the cause-and-effect of corporate mergers. Consider the previous format change at 94.1 FM. Entercom had just closed on the purchase of WOGY-FM from Sinclair Broadcasting in January, 2000. The ink was barely dry on this purchase when it became obvious to most observers that the writing was on the wall for the country station known as "Froggy 94". Rumors had abounded for months about a flip to something – top candidate was a format known as "The Buzz" – the slogan for the station 94.1 would become in January '01. The difference was, in the Fall of '00, "The Buzz" was the monikker for Entercom's then hot 80s format, not Modern AC.
When the Buzz format launched, there were high company hopes that this station would fit well between HotAC WMC-FM 100, Alternative 92.9 WMFS and even CHR 107.5 Kiss-FM, while complimenting sister (and ratings/revenue monster) WRVR 104.5 The River. While at the outset the format change and music mix did attract a lot of listener attention and did pull from the above named stations, the effect was not as long-lived as Entercom would hope. The Buzz did manage to sound the death knell for then WKSL 'Kiss-FM' (it flipped first to Rhythmic WYYL "Wild 107.5", then became home to AAA WMPS 107.5 "The Memphis Pig" before returning to CHR in 2003 as WHBQ-FM "Q107.5"), and spark minor format tweaks at WMC-FM, but overall it was not enough.
PD and morning host Kramer was relieved of his duties in 2004, replaced first by the team of Brad & Dana, then later by the syndicated "Kid Kraddock in the Morning" show. Brad & Dana would move to afternoons when perhaps the only format icon on the station, Argo, was released in 2005 to make room for Kraddock. With most of the format staple jocks gone, ratings continued to slump as the music was tweaked from core Adult Alternative crossovers to a more pop mix. In fact, 94.1 began an irreversable downward slide in '04 which continued until the format was finally put out of its misery, following the purchase of former rivals WMC-FM and WMFS.
Aircheck and Summary courtesy of Airchexx.com