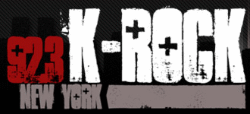 " Nappy Headed **** "
Three words that shook the number one radio market and the industry as a whole. We all know about Don Imus' misguided comments and the uproar it caused. The trickle down effect would directly lead to this and other format changes across the country including WSBG Stroudsburg and KIFR San Francisco as stations dealt with how to handle so-called "shock jocks" or others who were caught for saying supposedly offensive comments.
CBS Radio was most directly caught in the crosshairs of the Imus/Shock Jock issue. They were still looking to replace Imus on WFAN while having to deal with multiple issues at WFNY. Midday hosts JV and Elvis were let go for a bit taken offense to by Asian groups. Morning hosts Opie and Anthony were suspended for a month by XM for a bit and their response to the outcry. Looking to distance themselves not only from the "shock jock" mentality, but also from the costs associated from running a locally oriented talk format with low ratings began dropping the format that had begun in earnest in January 2006.
With that, on May 24, 2007 leading into Memorial Day weekend, CBS dropped the Free-FM programming in New York at 9am following Opie and Anthony's morning show. Until 5pm, the station stunted with random clips of New York audio imagery and comedic versions of rock songs interspliced with sound effects.
At 5pm, station General Manager Tom Chuisano apologized for all the apologies made by talk show hosts recently and for taking K-Rock away in the first place. Opie would later come on announcing that his and Anthony's syndicated show would remain in mornings on the new format mocking one of K-Rock's old "From the top of the Howard Stern building" sweepers in the process.
PD John Mainelli and hosts Nick Dipaolo, The Radio Chick, and Ron & Fez along with syndicated shows Loveline and John & Jeff were all let go with the changeover.