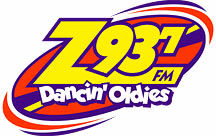 The 93.7 frequency in Hartford has bounced around many formats. In the mid to late 90s, it was Classic Rock 93.7. In 1999, when everyone was changing to rhythmic oldies, 93.7 kept it's WZMX calls and became "Dancin' Oldies 93.7." The format, like in most markets played out for a few years, never achieving much in the way of ratings after its initial splash. Finally, Infinity decided to make the switch and take the underperforming 93.7 in a new direction. What was
created, again under the WZMX calls, was the All-New Hot 93.7, Blazing Hip Hop. The station immediately soared to the top of the ratings in both Hartford and neighboring Springfield, MA, where it continues to sit today. Most recently Clear Channel has decided to mount
a challenge, flipping Alternative WMRQ to Urban as Power 104.1. Hot 93.7 was in the market first though and continues, for now, to at least have the edge.
Summary Contributed By Regan McKendry